Canter FE130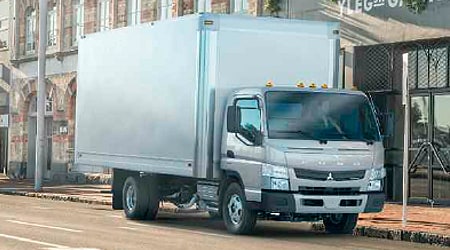 With a GVWR of 13,200 pounds, the Canter FE130 is one rugged yet responsive vehicle that's easy to drive and maintain. It's at the lighter end of our medium-duty lineup, making it a good choice for appliance and package delivery, office supplies, air cargo and street sweepers. And the long-wheelbase version (169.3 in.) accommodates bodies up to 20 ft. long.
---
Canter FG4X4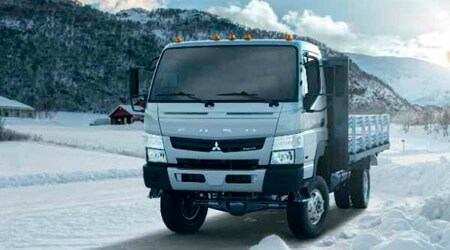 Still the industry's only four-wheel drive cabover, the Canter FG4X4 goes where no other trucks can, thanks to excellent ground clearance, locking hubs and constant-velocity joints for sure-footed tracking and turning. Plus, heavy-duty axles and all-terrain tires, transfer case and more.
---
Canter FE160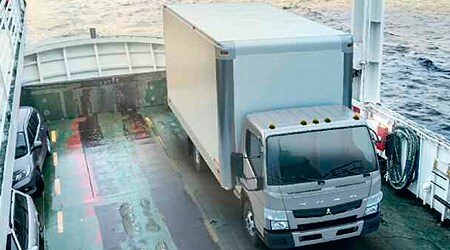 No matter what you deliver, the Canter FE160 will help you do it more dependably. At 15,995 GVWR, it's a workhorse, right in the sweet spot of our medium-duty lineup. Comfortable enough for drivers of all shapes and sizes. Versatile enough to serve in any application from construction, industrial supply and landscaping to refrigerated transport. Its wide stance and compact, lighter diesel engine help contribute to responsive steering.
---
Canter FE160 Crew Cab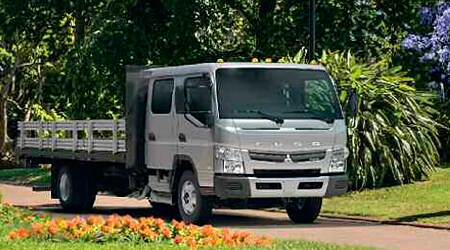 Some say three's a crowd. But in the FE160 Crew Cab, seven can sit comfortably, arriving at the job site rested and ready. The clutter-free floor and spacious interior accommodate the bulkiest shoulders, legs and elbows. And there's plenty more room behind the cab for equipment, payload and bodies up to 20 feet long.
---
Canter FE180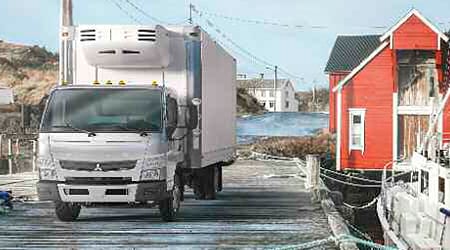 At 17,995 GVWR, the FE180's payload capacity is the largest in the Canter lineup. It has a rugged steel frame with yield strength of 56,565 psi. But it sure doesn't handle like a heavyweight. Coil front and multi-leaf rear suspension, dual-caliper disc brakes front and rear with ABS, and an easy-to-grip tilt/telescopic wheel help you start, stop and steer with precision.