108SD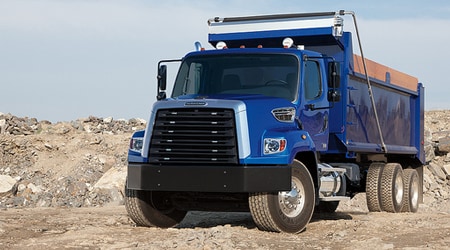 The Freightliner 108SD packs heavyweight power into a smaller package. It takes toughness onto tight job sites and down narrow streets. So your heavy duty trucking job can get done as efficiently as possible. The versatility of this truck model is just one reason businesses choose the 108SD over other heavy duty trucks for sale.
---
114SD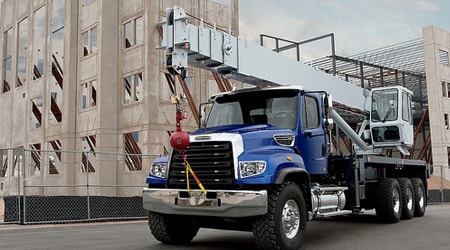 SD stands for Severe Duty. That means your 114SD is built to perform in severe environments doing severe jobs, day after day. It can handle hard work because of smart design and sturdy construction. It's a simple formula. But a lot of engineering, materials and commitment go into it. If you're ready for the 114SD, it's definitely ready for you.
---
122SD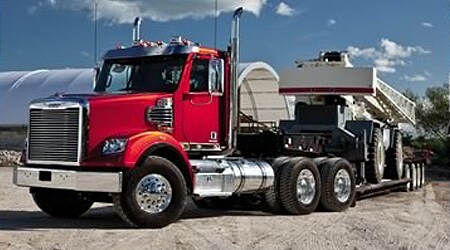 The 122SD is the ultimate work truck: powerful, rugged and versatile. These heavy commercial trucks can haul anything from granite to logs to heavy equipment with ease - across severe terrain, down a mountain and around hairpin curves. As a leading heavy truck manufacture, we've designed the 122SD to be dependable, comfortable and profitable. These heavy commercial trucks can take you and your business to new heights.